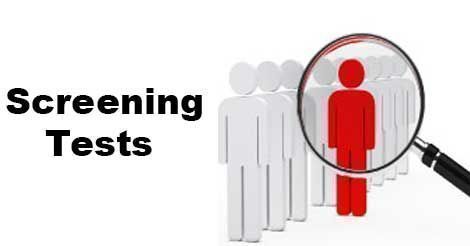 Bracciano – Free cervical screening
ASL RMF has recently launched an additional screening activity: last Feb. 5, in fact, at the Bracciano family counseling center, has begun the Uterine Cervix Screening, which in this first phase, involves District F3 for the municipalities of Bracciano, Manziana, Trevignano Romano, Canale Monterano and Anguillara.
Subsequently, it will be extended to the other municipalities of the Company in a homogeneous way, with full support of the full strategic management, the involvement of hospital and consulting gynecologists and obstetricians and the operational support of the Screening Coordination.
The target population considered is female, in the age range of 25 to 64 years old. In fact, according to data collected by the Ministry of Health, in the last 20'years, thanks to screening activities, the mortality rate from uterine cancer (body and neck) has decreased by more than 50 percent, especially for cervical cancer.
This shows the'importance of prevention and early diagnosis, because they allow the pathology to be treated at an incipient stage, before complications that require more invasive interventions for the woman can set in.
The methodology applied includes:
Active invitation of the entire population 'target' (25-64 years old) through a personalized letter
Periodic recalls every three years for test-negative women and nonresponders, after reminder
performance of cytological sampling by trained personnel and reading of the tests performed at a reference laboratory
Guarantee of continuity, free of charge, of the necessary diagnostic and therapeutic procedure for women with suspected or positive screening tests
correct information to women on the advantages and limitations of adherence to organized screening.
In this regard, the Director UOC Women's Health Protection, Dr. Franco De Luca pointed out, "Cervical cancer screening is among the main prevention activities provided for in the Decree of the Commissioner ad Acta on Family Consultatories published in March 2014. Its activation in the ASL RM F is an important milestone that has been possible to achieve also thanks to the'commitment of all the operators involved and in particular of the midwives and administrative staff of the Family Consultatories.
We hope for wide participation by women considering the enormous benefits of this examination".
Declaring himself equally satisfied with the work being done is the Director of the UOC Personal Services, Dr. Stephen Sgricia, who commented, "Despite the particularly critical phase that the regional health care system is going through and the resulting constraints that limit the ASLs' margins for maneuver, RMF is producing an energetic effort to permanently activate even the last of the missing cancer screening programs, that of cervical cancer'uterine cancer".
For interested women who would like to receive more information, please note that it is Dedicated call-center active, active every day from Monday to Friday from 9 a.m. to 1 p.m., ready to respond with specific expertise: for any information you can call the toll-free number.